3

Completed

Ring

(Select Size)
Design Your Engagement Ring
Choose and customize the setting that's perfect for you. Then, choose from thousands of ethically created diamonds, and we'll show you the engagement ring that you designed!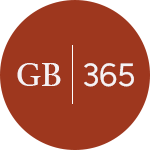 Shop confidently knowing that our diamonds and jewelry are priced right year-round, without ever going on sale.
Know exactly what you want in an engagement ring? Use our ring designer page to make it come to life!

At Grown Brilliance, you can easily craft the perfect engagement ring for your soulmate by using our designing form on the page. Simply choose the ring style and design, diamond shape, carat weight, setting, and metal color. You can even choose a matching wedding band to complement the piece. What makes our Design Your Own Lab Created Diamond Ring tool unique is that it provides a 360-degree view of the ring. This lets you see the piece from every angle, allowing you to envision what it would look like on your own hand.

We are your ideal source for custom lab grown diamond engagement rings. We take pride in offering high-quality jewelry that's conflict-free. This means our lab made diamonds are crafted in a controlled laboratory environment. They are identical to mined diamonds, as they have the same fire and scintillation. We offer a large selection of custom lab grown diamond rings. Choose from over 10,000 man-made diamonds when creating the perfect piece for your proposal.

Build your own engagement ring with lab diamonds at Grown Brilliance. If you want some help in your design, book a virtual appointment today!
Designing an engagement ring can be an exciting process. First, consider the diamond shape, carat weight, and quality that you prefer… and that fits your budget. While round is the most popular shape, oval, emerald, and cushion cut diamonds are very popular in engagement rings today. Carat weight, cut, color, and clarity can have a big impact on the look and price of your lab made engagement ring. Ultimately, when you design your own ring, all of this is in your hands, so you can find the perfect combination for your engagement ring.

Then, consider these tips for creating a piece that your partner will love. First, choose the type of design for your ring. From a traditional solitaire to a split prong or even a channel set ring, there are dozens of styles to choose from. Next, choose the right setting for your diamond, such as a four prong, six prong, halo, or hidden halo. Then, select the metal type and color. At Grown Brilliance, you can choose yellow gold, white gold, rose gold, or platinum for your custom lab created diamond rings. To make things exceptionally easy, you can even choose the matching wedding band at the same time.

Finally, if you wish to add a personal touch, you can choose to finish the ring with a custom engraving on the inside of the ring's shank.
Lab grown diamonds are a great alternative to mined diamonds. Not only are they cost-effective, they are also an ethical choice. Lab grown diamonds are conflict-free because they are man-made in a controlled laboratory setting. Grown Brilliance lab grown diamonds are created following all labor laws and are free from funding violence, warlords, rebels, terror groups, corrupt governments, or other human rights abuses. When you purchase custom lab diamond rings, you can be confident that you're choosing an ethical option.
Clarity refers to the inclusions within a lab grown diamond, just like in a mined diamond. The fewer the blemishes, the better the clarity grade of the stone. Look for a diamond certificate from IGI or GAI or another reputable independent report for man-made diamonds. Clarity can affect the price of the diamond. The higher the clarity (clearer diamond with fewer inclusions), the higher the price. Look for a diamond that is SI (Slightly Included) or better. Lab made diamonds with a clarity of SI2 or better, are usually considered to be "eye clean," meaning that while inclusions may exist, they will not be visible to the naked eye without magnification.