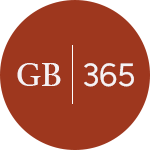 Shop confidently knowing that our diamonds and jewelry are priced right year-round, without ever going on sale.
Find the best lab grown diamond wedding bands and lab grown diamond anniversary bands at Grown Brilliance. Both rings symbolize the true love you share with your soulmate and feature authentic lab grown diamonds.

At Grown Brilliance, we carry a wide selection of lab grown diamond wedding rings. Explore our various categories, including eternity and stackable bands, as well five stone and seven stone anniversary bands. We even have an excellent selection of the most popular men's bands.

Each ring is made with exceptional craftsmanship and ethically sourced man-made diamonds. Choose from a variety of diamond cuts and metal bands, such as yellow gold, white gold, rose gold, and platinum. You can stack these lab diamond wedding rings and even mix metal colors for a unique look.

We are your reliable source for lab created diamond wedding sets. We take pride in our exceptional customer service and high-quality jewelry offerings. What's more, our lab grown diamonds are identical to mined diamonds with the same physical, optical, and chemical properties. Since they cost a fraction of the price of mined diamonds, this makes lab grown diamonds an affordable and ethical option. Browse our stunning collection and find your favorite man-made diamond wedding rings at Grown Brilliance.
When choosing the perfect wedding or anniversary band, consider several key steps. First, select the style and design of the ring. For example, do you prefer a solid band or one that is accented with diamonds?

Second, choose your preferred diamond. Avoid stones that appear to have a yellow or brown hue, and opt for ones that are as colorless as possible, with little to no inclusions that are visible to the naked eye. Next, select the diamond cut and carat weight, depending on your budget and style.

Third, choose a setting for your ring, such as prong, bar, bezel, pave, flush, or channel. Consider matching an anniversary ring to the same style as your engagement or wedding band.
It all depends on personal preference. Customarily, it is common to give a gold band for the first anniversary, a sapphire ring for the fifth anniversary, and a diamond ring for the tenth anniversary. But these trends are changing. Many people are giving a three, five, or seven-stone band on the first anniversary and an eternity band on any anniversary after that. Some give the eternity band first, as they may want to stack it with the engagement and wedding band. Really, you can give a man-made diamond anniversary band on any anniversary that you choose.
The price of wedding bands and anniversary bands can vary significantly. Typically, wedding bands cost less, as they are made with smaller diamonds and designed to match the engagement ring. Traditional anniversary bands, as well as eternity bands, are often made with larger diamonds, can be worn as a stack with the engagement ring, or they can be worn separately. These rings are available in 1 to 12 carats in total weight. As such, these anniversary rings may cost more. Even still, lab grown diamond wedding and anniversary bands typically cost much less than the same rings made with mined diamonds.