ABOUT
To us, design is not just a concept, but a passion, and it is this passion that motivated the vision behind our High Jewelry collection. Inspired by the travels of its creator, High Jewelry is a world tour of diamond design crafted to embrace elegance, modern aesthetic, and creative luxury at its finest.
Engagement & Bridal
Our high jewelry engagement and bridal collection is more than just a collection of beautiful pieces - it is the celebration of the love that brings two people together. Each piece is designed to capture the essence of the special bond between two people, creating a timeless symbol of love that will be cherished for generations to come.
Fine Jewelry
For us, fashion is not understated, it is glamorous, it is bold, and it is statement-making. Make your statement with the luxurious and elegant designs of the Fine Jewelry collection.
AJ
Founder & Creative Director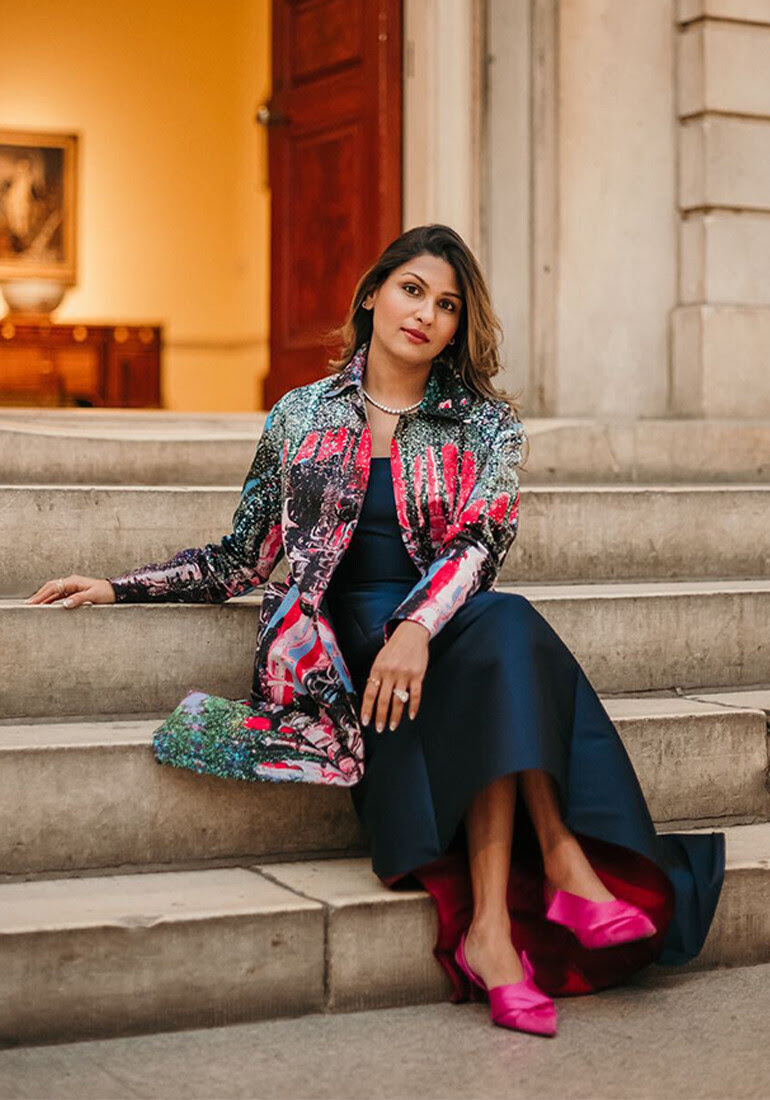 AJ
Founder & Creative Director
Born in Mumbai, India into a family of 3rd generation jewelers, Akshie Jhaveri spent her childhood looking at diamonds and gems under a loupe from the age of 5. Summers were spent at her father's office in the heart of the jewelry district where she admired the beauty and art of Hong Kong and French designers. The influence of Royal Indian Maharajas, art, and culture surrounded her when she took family vacations in Rajasthan and North India, inspiring her to create and share beauty with everyone around her.After losing her father at the age of 18, Akshie decided to take over his business and learn the manufacturing process by observing the extremely skilled artisans at their workshops. Later, Akshie decided to formalize her training by getting a diploma in Jewelry Design and Diamond Grading from GIA (Gemological Institute of America) in Carlsbad, CA. With that in hand, and her desire to bring her deigns to the western world, Akshie decided to finally move to New York where she further pursued her jewelry career, which brought her to building her own brand of designer jewelry today.
High Jewelry Collection at Grown Brilliance is the culmination of Akshie's creative journey and is inspired by her travels around the world.
The Studio
Journey of an Art Piece
To visualize a great idea and transform it into a tangible concept, the jewelry designer will create a sketch.
Using the sketch as a blueprint, special tools and techniques are employed by the hands of a skilled craftsman to create the desired design.
Once crafted, cut, and polished, the ultimate outcome is a stunning piece of jewelry, creatively designed and exquisitely made, for you to wear, enjoy, and show-off.