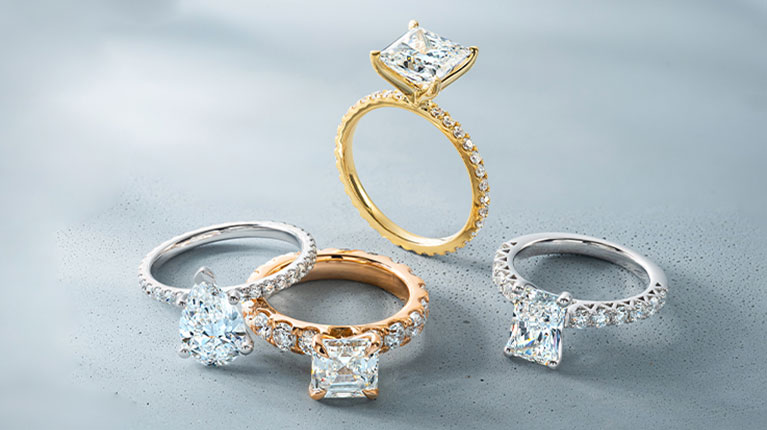 What better way to let a soulmate know they are the one for you than proposing with a perfect, eye-catching engagement ring that will be a token of your true love for her over the course of your lifetime together? This guide is aimed at educating you on the vast multiverse of the different engagement ring shapes available.
Shapes of a stone on the engagement ring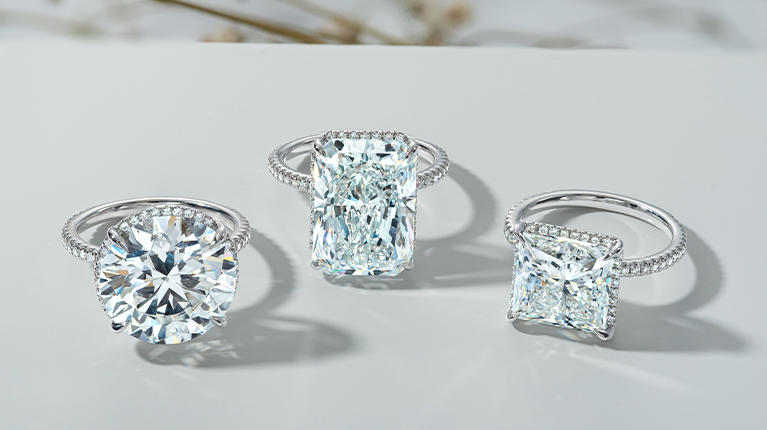 What makes the diamond's shape so crucial to the composition of your engagement ring is that it will define just how bright - and in what ways - your engagement ring will shine. After all, in a way the shape is the face of your bright shining diamond and, to a great extent, will influence how you want your ring to look, so picking the right shape is an important part of the engagement ring selection process.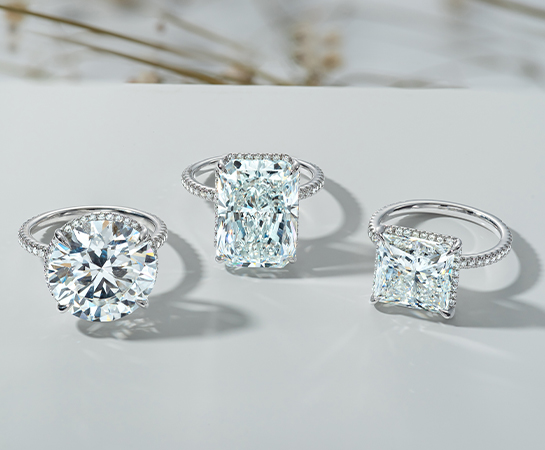 Shopping for a Diamond by Shape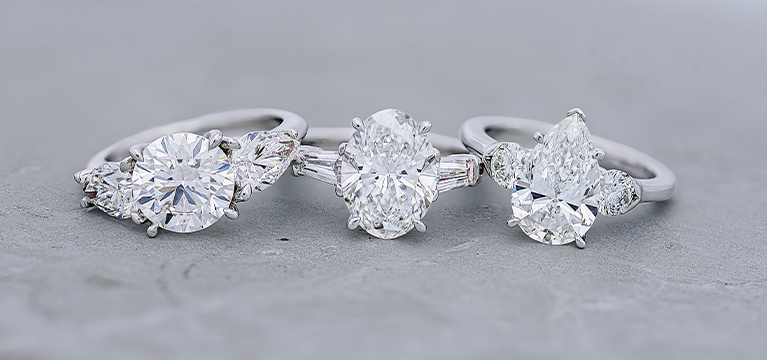 Diamond shape means the physical form of a diamond. It is one of the very first attributes which couples consider while shopping for a diamond engagement ring. At Grown Brilliance, we offer a variety of diamond shapes. You can choose the shape that best reflects your relationship and individual style.
Round (Brilliant) Cut Diamonds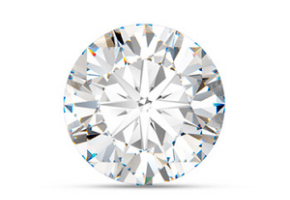 This is the most common shape of a diamond and currently the most popular choice for engagement rings. This dazzling shape has proven to be really timeless and versatile.
Perhaps the most common engagement ring shape, the classic round diamond cut is the most likely shape of diamond that will cross your mind because when we think of diamonds, we usually think of round-cut ones. They are a classic that never goes out of style because they're especially designed to maximize brightness.
The name brilliant cut stems from the numerous facets to which it is subject to throughout its preparation process. The idea behind it is to allow the utmost brilliance, commonly referred to as a sparkle. Since the more cuts a diamond has, the more it shines; it is perfect for brides-to-be who'd love to show off their engagement rings.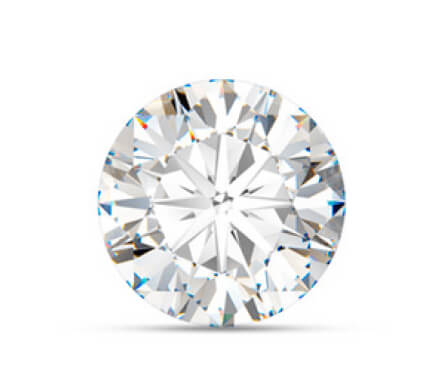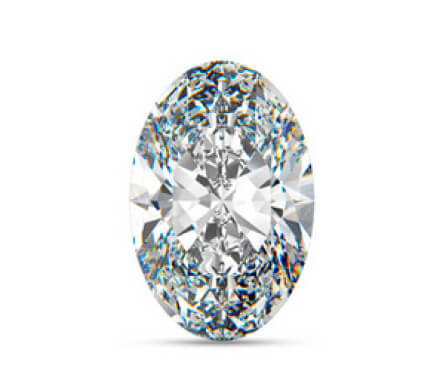 Oval Cut Diamonds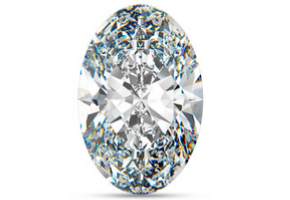 TA gleaming twist on the classic round shape, oval diamonds are preferred by people for its illusion of a larger size. They are remarkable and elegant.
Yet another modified version of the brilliant diamond cut, the oval diamond cut features an elongated round shaped diamond.
In addition to the beautiful, feminine appearance, the oval cut's elongated cut offers a similar fire and brilliance to the one found in the brilliant cut, but with an extra advantage of providing an illusion of a greater size.
Cushion Cut Diamonds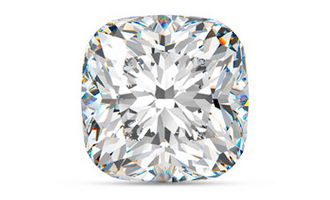 These diamonds have a greater rectangular or angular square shape. They are a romantic, timeless choice.
Formerly known as the old mine cut, the cushion diamond cut is a square cut with rounded corners, resembling a pillow - and that's precisely where the name comes from. It is also considered a classic because it has been around for almost 200 years and before the round cut led the jewelry market, the cushion cut was the most popular one.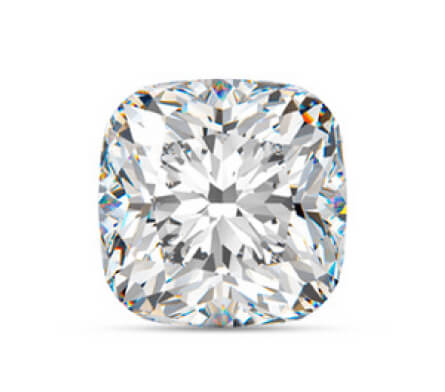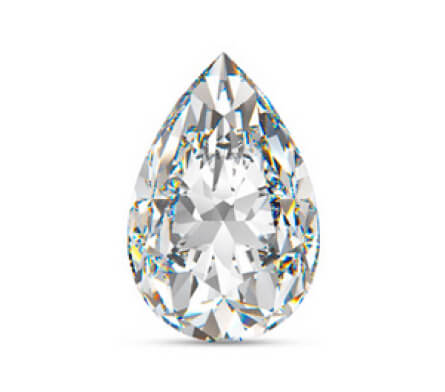 Pear Cut Diamonds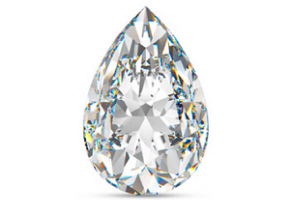 Featuring a rounded edge, these diamonds form a symmetrical tear drop shape. This elongated shape gives a distinctive glare.
Another variation of the brilliant cut, the pear shaped diamond is a combination between the round and the marquise shapes - ideally featuring perfect, or excellent symmetry.
Its name resembles a teardrop that offers a charming and delicate touch. This is a shape that is perfect for romantic brides-to-be, but comes with the added benefit of being able to elongate the fingers.
Emerald Cut Diamonds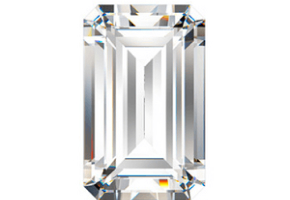 They are treasured for their striking outline and elegance. The rectangular facets offer a fine-drawn reflective shimmer.
This diamond cut is named after the cut of the gemstone emerald, as it mimics the process of successive step cuts off of the diamond's pavilion and large, open rectangular shaped-table.
Contrary to the sparkle provided by the brilliant-cut diamond, the many facets present in the emerald cut diamond are instead and guaranteed to deliver a unique hall-of-mirrors effect for the brides who wear it - one that combines an interplay of light and dark planes.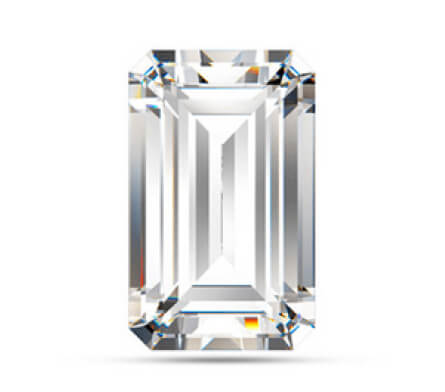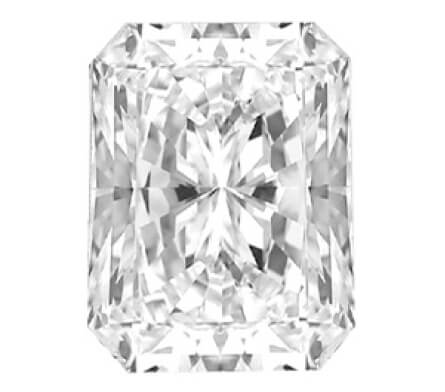 Radiant Cut Diamonds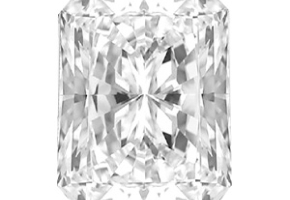 This shape combines the elegant glamor of the emerald shape with the brilliance and spark of the round diamond.
This kind of cut is somewhat similar to the emerald and the brilliant cut but works as a mix between the two, as it is the first rectangular cut diamond to deliver a complete brilliant-cut faced pattern applied to both the gemstone's crown and the pavilion, creating a vibrant and lively, shining result.
Radiant cut diamonds are perfectly combined with round or squared diamonds alike. So, eventually, this last touch is entirely up to your taste - or that of the bride!
Princess Cut Diamonds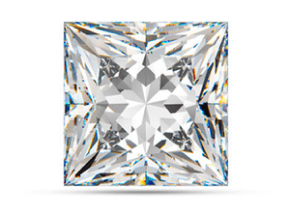 They are very popular because of their contemporary sparkle and style. Featuring a square shape, they possess four pointed corners and feature more than 70 facets, resulting in amazing sparkle.
This diamond cut was first created in 1980 and is the most popular amongst fancy diamond shapes for engagement rings - hence the name referencing royalty. Just as round cut diamonds, princess cut diamonds are a good choice for their flexibility, in that they are harmonious to any kind of potential wedding band and ring the bride may choose to wear.
So, other than simply being super fancy, princess-cut diamonds are the perfect complement to wedding bands.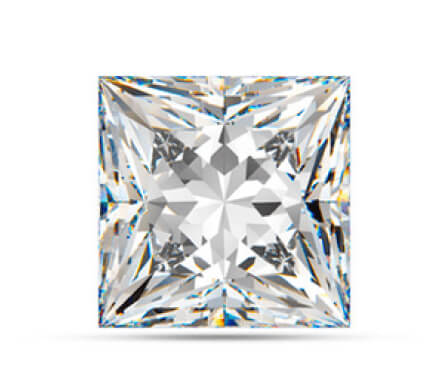 Marquise Cut Diamonds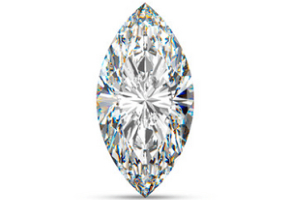 TThese diamonds are pointed on the ends and curved in the middle. It creates a larger surface area as compared to other diamond shapes.
This diamond cut is a variation of the brilliant cut in that it is long and narrow but is more than able to create the visual illusion of a greater-sized gemstone.
Overall, when compared to similar diamond cuts, marquise cut diamonds offer one of the largest diamond surface areas in the jewelry market. As a result, it is a very useful cut for those who want to maximize the gem's perceived size.
True (or Asscher Cut) Cut Diamonds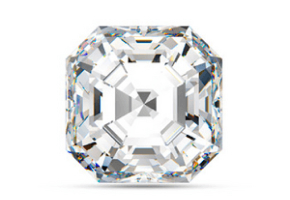 Asscher cut diamonds offer a brilliant shimmer and feature a square shape with cut out corners.
The Asscher diamond cut is roughly square, yet it is cut diagonally on each corner so as to allow more color to reflect through the diamond. This cut's style is named after the Asscher brothers of a Hollandaise company that goes by this same last name, as they invented the cut.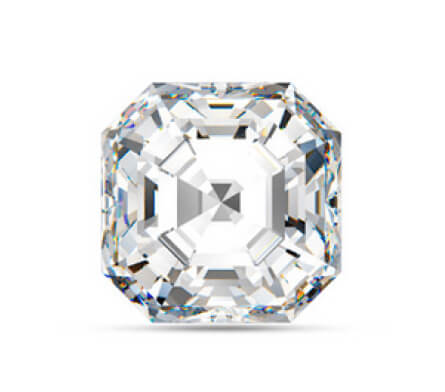 Where to find the most exclusive shaped lab-grown diamonds?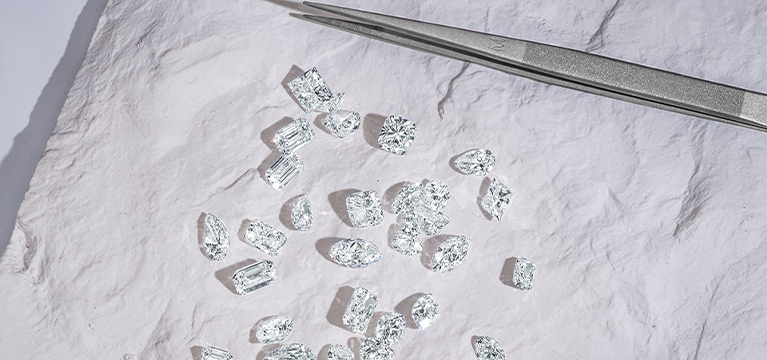 Now that you know all the basics about lab-grown diamond shapes, we invite you to check out our website to find out more about this lovely feature that makes so much of a difference to the look that your yet-to-be-purchased engagement ring will take on.
Feel free to browse our extremely user friendly website to find out all you need to know about picking the perfect engagement ring for you. We promise it'll be worth your precious time!
Be it by exploring the useful info on engagement, or by checking out our section "start with setting" to shop for engagement rings, we guarantee that you will enjoy our free shipping and free returns, as we want to ensure your satisfaction and always put our customers first!
For more information, feel free to learn more about us on our about us section. And feel free to connect with us on our social media channels by following us on Facebook, Instagram, and Pinterest for inspiration!
FAQs - Frequently Asked Questions
Yes. Like mined diamonds, laboratory-grown diamonds are simple to appraise and insure.
The fact that they are more affordable than minerals and more ethical, because they do not require an extraction process and do not degrade nature, demonstrates that the industry and the presence of these beautiful and modern diamonds will only grow exponentially in the future.
Grown Brilliance is the best location to buy lab-created diamond jewelry or loose diamonds.
Our many years of experience in the jewelry business and understanding have assisted us in identifying the unique possibilities and enormous demand for an alternative to normally mined diamonds.
We deliver on every level of our devotion to quality, ethics, product integrity, design, and value. We remove the friction and ambiguity from online diamond purchasing by providing you with high-quality jewelry options and a smooth, risk-free shopping experience.