The Jewelry Box
Every piece of jewelry from Grown Brilliance ships in this sustainable jewelry box made from recycled materials. It's perfect for gifting and for keeping your jewelry for years to come.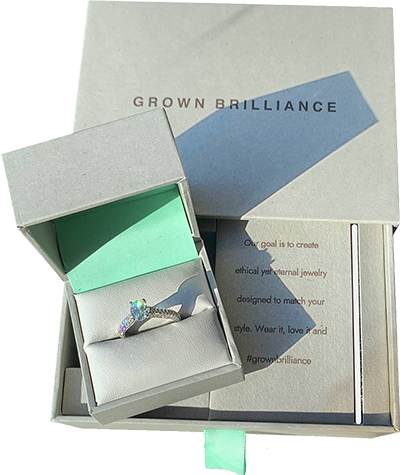 Flexible Payment Options
Major Credit Cards
Affirm Financing
Wire Transfer
PayPal Express
Apple Pay
Google Pay
Flexible International Payment Options
Major Credit Cards
Klarna Financing
Paypal
Apple Pay
Google Pay
Other Local Payment Options
* Not all payment options are available in all markets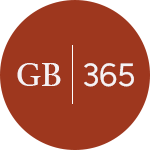 Shop confidently knowing that our diamonds and jewelry are priced right year-round, without ever going on sale.
Deck your wrists out in dazzling and elegant lab grown diamond bracelets from Grown Brilliance. From tennis bracelets and bangles to cuff and chain bracelets, you're sure to find your favorite piece in our collection.

At Grown Brilliance, we have a large assortment of lab made diamond bracelets available for order. Shop your preferred styles or our top picks. These pieces are available in a range of carat weights and metal colors, such as yellow gold, white gold, rose gold, and platinum. Moreover, each bracelet is expertly crafted with ethically sourced man-made diamonds. Whether you're looking for a four prong round tennis bracelet or a framed bangle, you're sure to find the right piece when you shop with us. Don't be afraid to wear multiple bracelets at once. It's totally acceptable to mix styles as well as metal colors on the same wrist. It's all about expressing your personal style!

We are proud to be your trusted source for lab created bracelets. Our man-made diamonds are identical to mined diamonds and have the same sparkle and shine. The only difference is that they are crafted in a controlled laboratory, unlike mined diamonds, which are dug up from the earth's crust. We strive to provide luxurious, high-quality jewelry to our customers and stand by our products with our limited lifetime warranty.

Explore our collection and find your favorite lab grown diamond bracelet.
If you're looking to purchase man-made diamond bracelets for yourself or as a gift, consider buying tennis or bangle bracelets, as these are the most popular styles. These styles are versatile and have universal appeal for anyone. Best of all, they are easy to style and can be worn casually every day or for a night out.
Wear them on either wrist, or both! For example, if you are right-handed, you may prefer to wear a diamond bracelet on your left wrist as it can be more comfortable and vice versa. If you wear a watch, you may want to wear your bracelets on the opposite wrist. It all depends on personal preference. Way to wear these bracelets.

You can even flaunt a stack of diamond bracelets on the same wrist. For a bolder look, you can also wear lab diamond bracelets on both wrists.
The cost of a diamond tennis bracelet can range from hundreds of dollars to tens of thousands of dollars. There are several factors that determine the price of the piece. The total carat weight of the bracelet is the main factor. For example, tennis bracelets can range from 1 carat up to 10 carats (or more).

The next factor in the price of a diamond bracelet is the quality of the diamonds. The higher the quality of color and clarity, the more expensive the bracelet will be. Finally, the metal of the bracelet can also affect the price. Platinum will cost more than 18K or 14K gold.

Whether your seeking the sleek design of tennis bracelets, or the bolder look of cuff bracelets, we're sure you'll find you'r style at Grown Brilliance.