Create your Truly Custom ring in a few simple steps
Upload your inspiration,
or describe your dream ring.


Receive a link to
view a render of
your custom ring.

Receive your
Truly Custom ring in as
little as 14 days.
The Truly Custom 14 Day Process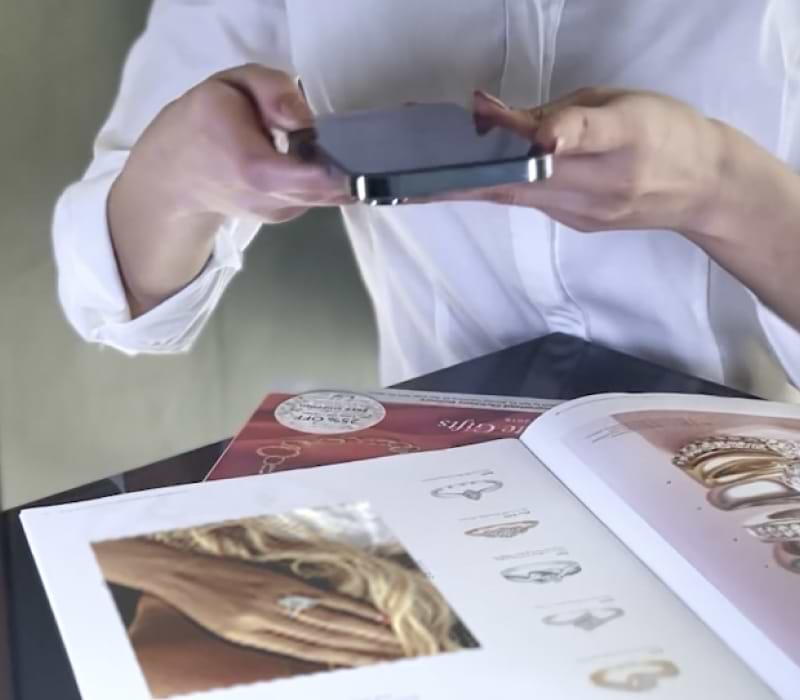 Upload your sketches, images, and describe your dream ring.
Send us your inspiration / sketches & tell us what you want.
Select your diamond shape, carat weight, gold color & ring size.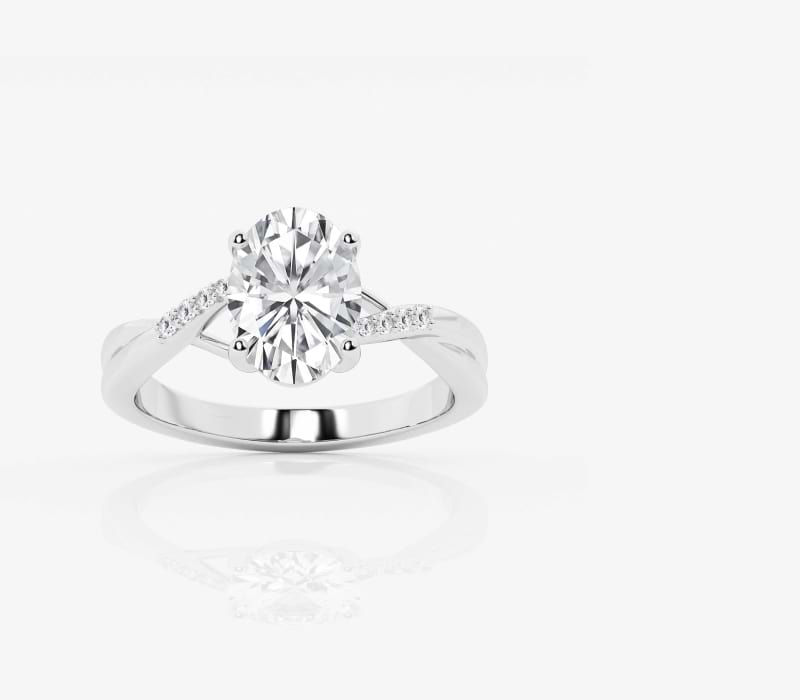 Receive a product link from our design team & make your purchase, or book a Virtual Appointment for further clarification.
Receive a 360-degree video of your design & see your ring come to life.
Get a price for your dream ring.
Pay for the ring, or Book a Virtual Appointment.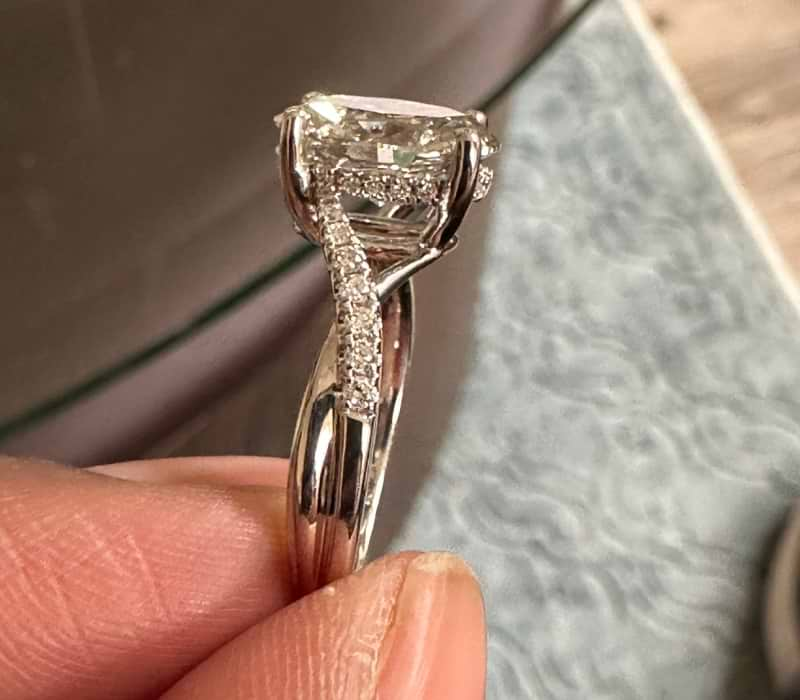 Receive your Truly Custom Ring in as little as 14 days from your purchase.
Receive your truly custom ring.
Your Inspiration has come to life.
Transparent
center stone
pricing
Get a 360-degree video
render of your dream ring
before buying
Receive your Truly
Custom ring in 14
days
We believe everyone deserves an engagement ring that's uncompromising and exactly what they want, at fair and transparent pricing.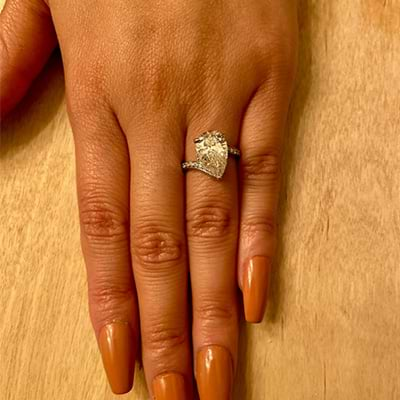 Connor
The Truly Custom design process was smooth from start to finish and Read moreI was paired with the same person from start to finish which made the entire process a breeze! Grown Brilliance was able to create a unique one-of-a-kind piece for me based off of an image I had gathered from the internet along with a detailed description of my needs. They were transparent with their pricing and design process and never made me feel rushed as I made this once in a lifetime purchase. Overall, I would highly recommend the Truly Custom design process to make the ring of your dreams become a reality. Thank you, Grown Brilliance! Read less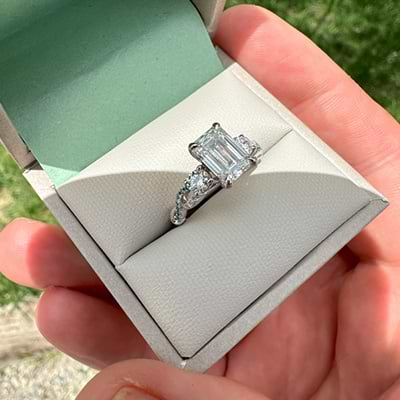 Chris
The team at Truly Custom took a half-paragraph description from a personRead more who had never bought a piece of jewelry in his life and turned it into a gorgeous design. The design concept rendering was beautiful, but nothing prepares you for seeing the ring in person, or on her finger. It is truly stunning. I was a bit of a nervous wreck waiting on this ring to be completed, but Nicole was patient with me and gave me frequent updates on the production. For value, customer service, and design, I give Truly Custom a 10/10. Read less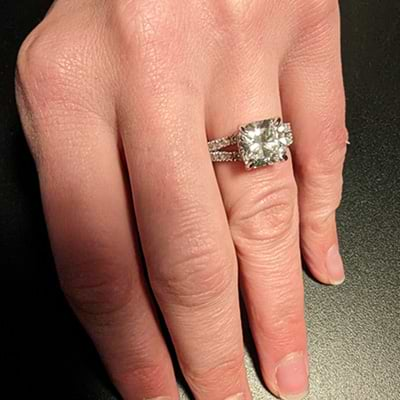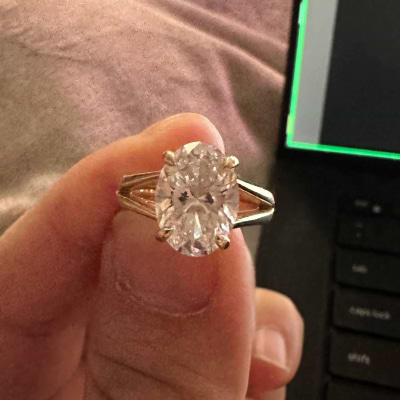 Thino
She said yes! The ring came out amazing and a lot better than expected.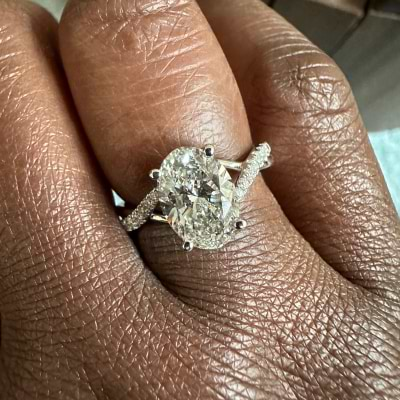 Ramona
I'm obsessed with my ring!
I want to thank GB for bringing to life my dream ring. The customer service Read morethroughout the entire process was EXCEPTIONAL.I wanted a "self-love" ring that I could be proud of so the design team took my edits and noted every detail that I wanted to include and absolutely nailed the final design! I gasped at how beautiful the ring was when it arrived and could not be more in love with it! Read less
Questions for us? Check out our FAQs below for some quick help! Or you can always reach out to us at
[email protected]
.