Search Loose Lab Grown Diamonds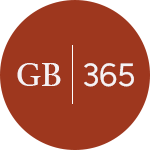 Shop confidently knowing that our diamonds are priced right year-round, without ever going on sale.

| Shape | Carat | Color | Clarity | Cut | Lab | Polish | Symmetry | DEPTH | Price | Compare | Wish | Choose |
| --- | --- | --- | --- | --- | --- | --- | --- | --- | --- | --- | --- | --- |
Select your perfect diamond from thousands of ethically created diamonds, then choose a setting and we will show you your custom-made ring.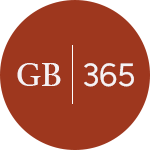 Shop confidently knowing that our diamonds are priced right year-round, without ever going on sale.
Loose lab grown diamonds from Grown Brilliance are an ethical alternative to mined diamonds. They feature exceptional beauty and have the same physical, chemical, and visual properties as mined diamonds.
At Grown Brilliance, we carry a large assortment of loose diamonds online. In fact, we have over 20,000 diamond loose stones from which to choose. These stones are available in many cuts, including oval, round, pear, cushion, emerald, princess, marquise, heart, and more. They also vary in cut, carat weight, clarity, and price. Rest assured you will find your favorite diamond that fits your budget. Whether you want loose grown diamonds for an engagement ring or other piece of jewelry, we can help you find the perfect stone.
We are your premier source for loose lab grown diamonds. All of our diamonds are crafted in a controlled laboratory setting by skilled scientists. Man-made diamonds possess the same fire and scintillation as mined diamonds. When you buy from us, you can be confident that you'll receive high-quality diamonds that are an ethical option.
Explore our selection and find the right loose lab diamonds at Grown Brilliance.
Lab grown diamonds last forever, as they are one of the strongest substances in the world. Although they are crafted in a lab, they have the same level of durability and hardness as mined diamonds. They are also made of carbon — the same material as their mined counterpart.
Man-made diamonds are excellent stones to have in your collection. They can be passed down for generations to come. Learn more about lab grown diamonds
Regular care can keep your diamonds clean and sparkly. Simply clean them with warm water and a soft toothbrush. You can also get your jewelry professionally cleaned once a year. When traveling, be sure to store your diamonds and/or rings in a box or container to prevent them from getting damaged.
If you wear a diamond ring, consider taking it off before going to bed, applying lotion, using cleaning products, and spraying perfume. This can help ensure the piece lasts for many years.
Similar to mined diamonds, lab created diamonds have a resale value and sell for a portion of the original sale price. You can receive a higher value based on several factors, such as if the diamond is in good condition and has excellent quality. Be sure to also keep your diamond's certification because this is important if you decide to sell.