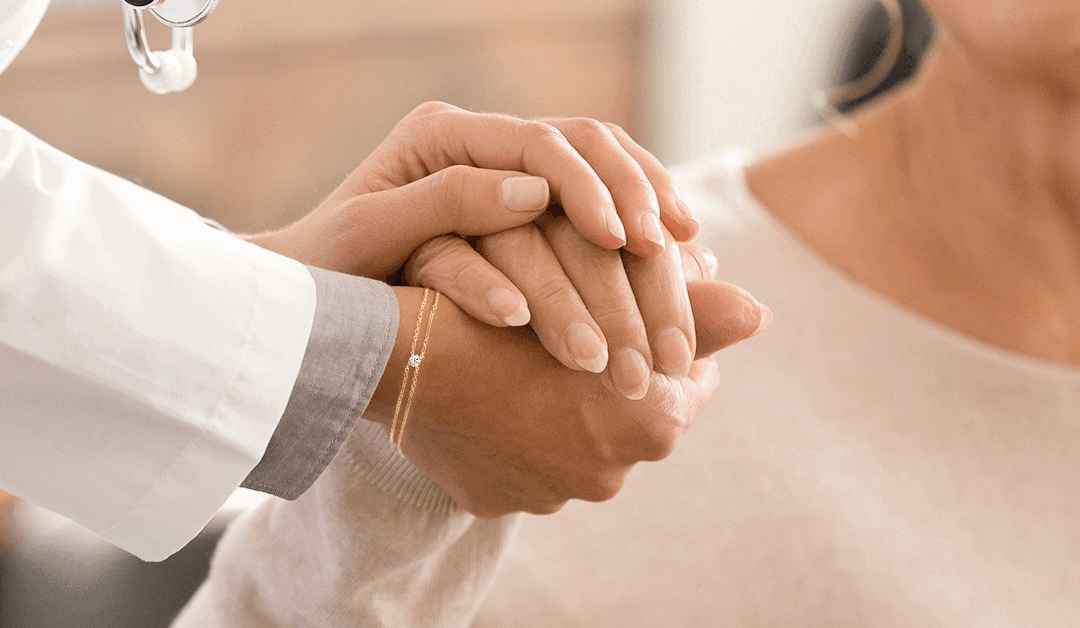 In light of International Women's Day, Grown Brilliance is proud to introduce #BrilliantWomen, a campaign dedicated to brilliant women from all walks of life. With their fire, tenacity, and passion, these women embody what it means to live, love, and be brilliant.
#BrilliantWomen features women who honor diversity, fight for equality, and shine brilliantly. Embrace equity with our #BrilliantWomen who show their commitment to diversity, equality, and empowerment by wearing our embrace equity bracelet, a single diamond centered and hugged by four gold strands, representing the power of one and the sanctity of many.
Just like the self-hug, the signature pose of the Embrace Equity movement, our Embrace Equity Bracelet is a single diamond hugged by gold strands symbolizing the importance and beauty of equity. We stand for equality but we fight for equity.
Each week we will highlight a brilliant woman who inspires us.⁠ Read on to join the movement…
Meet Dr. Maliha Ahmad
Dr. Maliha Ahmad, the Director of Liver Disease Services at St. Joseph's Regional Medical Center in NJ, was drawn to the beauty and grace of anatomy before she ever had the dream of studying medicine. In fact, her first love was one that showed off the power, determination, skill, and health can do when they work together…dance. That all changed after high school.
While her classmates struggled to figure out what they wanted to do with the rest of their lives, something clicked with Maliha. Suddenly she realized there was a way she could combine her love of anatomy and her fascination with all the amazing things it can do. The intricate art of medicine.
From there, it was like all the pieces fell into place, and she knew she'd found her calling.
The Moment She Knew
Three years into her residency, Maliha took the next leap in her journey and started a fellowship in Transplant Hepatology. There she changed lives every day by assisting with life-saving liver transplants.
It was during her eight years at that hospital that Maliha noticed her mindset start to shift. Saving lives is an incredible and humbling experience. Yet she couldn't help but wonder how many of the men and women she treated could have been spared if they'd been diagnosed sooner.
She realized that, while some patients were able to catch their health issues early, others had no choice but to continue life as usual until they couldn't ignore them any longer.
Impact Through Action
"There is much inequality present in healthcare for various reasons, including socioeconomic disparity. Thus one of my focuses has been working on closing this gap."
Weeks of careful thought, trust in herself, and a little bravery led Maliha to come to yet another decision that wouldn't just change her life but the lives of her patients. She would leave transplant hepatology to pursue early liver disease detection.
Maliha continues to save countless lives. Now by ensuring people of all backgrounds are able to seek out the care they need and by inspiring other bright and brilliant women to pursue their dreams.
Meet Rebekah Jacobs
From a young age, Rebekah Jacobs had an unyielding sense of adventure that compelled her to travel across America and around the world.
Through her years of studying, she's had the pleasure of finding mentors worldwide who took her under their wings. It's from these teachers that she learned to cultivate mindfulness, generosity, and the inner strength it takes to fight for a brighter future.
Eventually, her wandering spirit brought her back home to the east coast. There she settled down to open the Sama Yoga Center in Connecticut, a sanctuary of peace, love, and connection.
Unity in Diversity
For over 15 years, Rebekah has fostered a sense of community wherever she goes. In every yoga studio, retreat, or workshop she runs, brilliant humans from all walks of life can come together and find common ground. She believes that through humility, self-reflection, and self-acceptance, there's no difference too large to overcome.
It's from that belief that she got the name for her studio, Sama, Sanskrit for "Equal," to symbolize that while people are all different, they're also the same. That each and every human is worthy of love, compassion, and connection.
Rebekah strives to ensure her students leave her studio feeling seen and understood.
"I want people to come back to be a part of something. To remember that they are connected to something bigger than themselves so that they don't feel lonely."
Embrace yourself, embrace equity
Her proudest moments are when she sees those who look up to her find their inner voices, embrace what makes them unique, and come together to make the world a more open and welcoming place.
Her compassion and dedication to helping people form a better connection with themselves, the earth, and each other, help inspire humans worldwide to be the change they wish to see.
Learn more about Rebekah's work on her Insta @samayogacenter & @fitnessgururebekah.
Meet Leslie Rinehardt
Leslie Rinehardt grew up with a thirst for curiosity and was always searching for ways to express herself. The daughter of a psychologist father with a passion for architecture and a mother with an eye for design and style, she was encouraged to follow her interests, no matter where they led her.
With her parents' patience and joyful willingness to help her express herself, Leslie soon fell in love with design and would often experiment with her family's decor.
Three states, countless family visits to model homes to foster creativity, and years of developing her craft later, she was able to open her own design firm, Rinehardt Miller Interiors, in New York.
Finding your inner voice
Since 2004, Leslie's made a splash in the interior design world. Not only is she passionate about creating beautiful, one-of-a-kind spaces, but also about the ways design can truly change lives. She works with her clients to help bring their personalities to life so they can live and work in spaces that truly reflect who they are.
Her most important mission is to use her work to change conversations about social equity. She co-founded the Theory of Place Design consulting firm which uses psychological and neuroscientific research to create safe and trauma-informed spaces to help marginalized communities heal and grow, no matter their background or circumstances.
"To me, equity means having equal access, opportunity, fairness, and justice."
One voice can change the world
Leslie's work speaks for itself. She inspires people to follow their interests and curate spaces that encourage comfort, agency, and joy. Her passion and dedication are laying the building blocks for a world of equity. You can follow her work and journey on her Instagram profiles: @rinehardt_miller_interiors and @theoryofplacedesign.
Meet Lisa Rizzo
As a child, Lisa Rizzo had no idea her life was different from that of her peers. After her father's untimely death when she was just four, her mother stepped up to ensure Lisa and her siblings had everything they needed – all while encouraging them to follow their dreams.
Lisa's childhood taught her many things, but the most important was this: Life is too short not to do what you love.
Finding your passion
A natural athlete, Lisa took to sports right away and would spend hours practicing her pitching and catching with nothing more than a brick wall and a tennis ball. That passion only grew as she got older, and by the time she finished college, she had an impressive softball career under her belt.
Inspired by her mother's work ethic and driven to turn her passion for the sport into a living, she started coaching and instantly found her new calling.
Lisa's unique combination of psychological knowledge and softball technique struck a chord with her students. The young women who trained with her left practice energized, confident, and ready to take on the world to chase their dreams.
Wanting to branch out and reach as many local girls as possible, she opened the women-run Challenge U. Softball clinic, the largest softball training facility in the nation. She also founded The National CUDIT® Hitting Coach Certification to help aspiring and established coaches around the world improve their techniques and truly inspire their teams.
Building each other up
Determined to not just help girls become better athletes but also feel better about themselves, she coined the VBS training system to teach players how to use visualization, confident body language, and positive self-talk to reach their goals. An instant success, VBS has spread to sports teams throughout North America.
By helping young women gain confidence in themselves and each other, Lisa sets the tone for equity to grow. "Equality to me is about RESPECT, no matter gender, race, religion, sexuality, [or] anything." 
Lisa lives with her wife Jamie and their two kids in NJ, where the most important lesson they teach at home is R-E-S-P-E-C-T. Her dedication to the girls who look up to her makes her one of our #brilliantwomen.